Regular price
Sale price
€35,00
Unit price
per
Sale
Sold out
Expiration date :
Oct-31-2025
View full details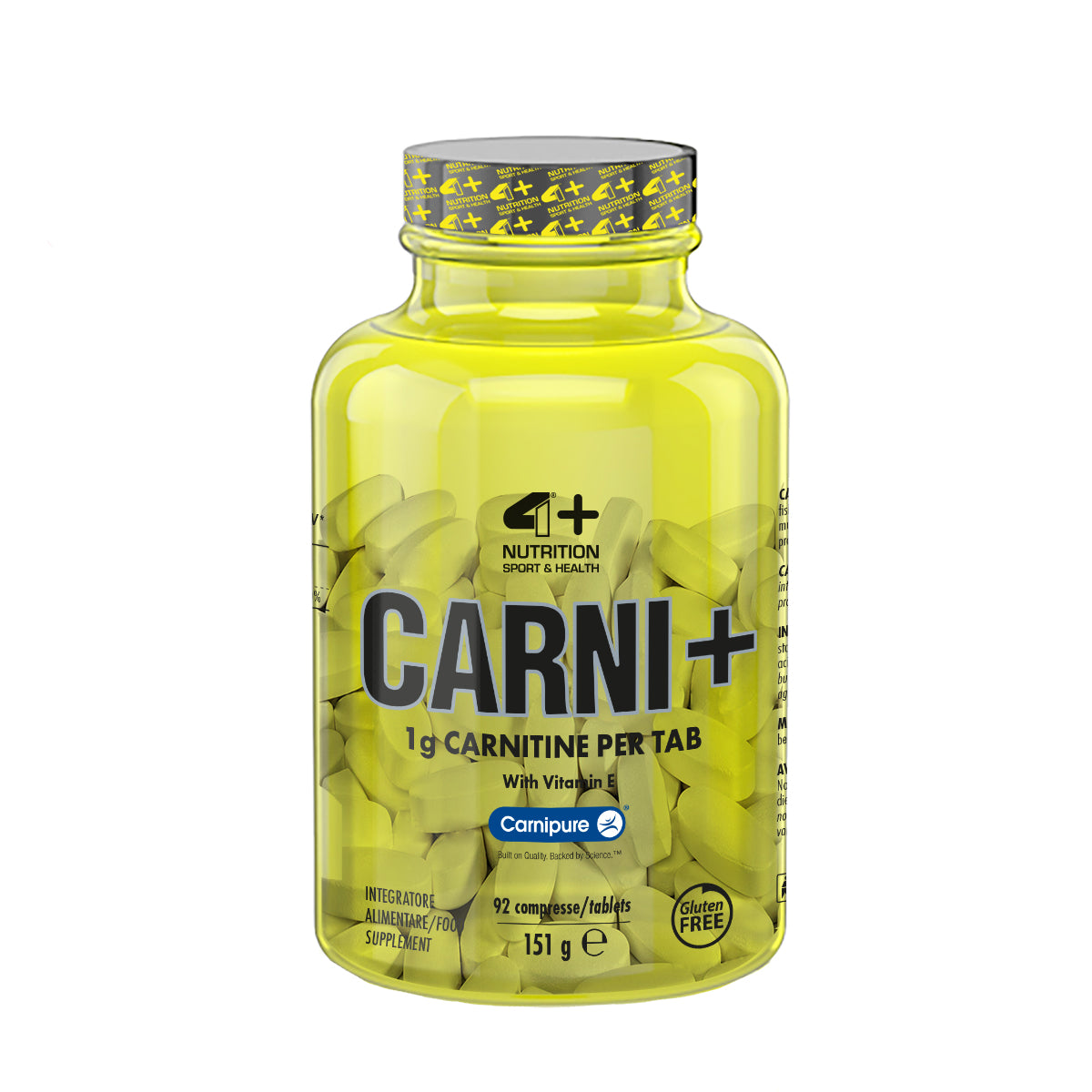 Collapsible content
Description

Carnitine is an amino acid derivative that our body is able to produce starting from the lysine and methionine amino acids in the presence of iron, vitamin B3, vitamin B6 and vitamin C. It is considered a conditionally essential aminoacid as, under certain conditions (hereditary disorders of the synthesis processes, hepatic insufficiency, aciduria, intense physical activity), its lack in the diet causes a state of deficiency. The synthesis of this amino acid occurs mainly in the liver and kidneys and absorption in the small intestine. 98% of the carnitine in the body can be found in the skeletal muscle and in the heart.

Carnitine performs various functions in our body, one of the most important is to promote the oxidation of long-chain fatty acids for the production of energy.

In fact, carnitine main function is the transport of long-chain fatty acids to the muscle cell mitochondria, where, due to the effect of beta-oxidation, they are used to produce energy in the form of ATP, saving muscle glycogen. Therefore, carnitine promotes muscle energy metabolism.

Furthermore, carnitine is important to maintain the acetyl CoA / CoA ratio constant inside the cell. In fact, an optimal ratio promotes and increases muscle energy metabolism by reducing the inhibitory effect exerted by the pyruvate dehydrogenase enzyme, which allows the conversion of pyruvate and lactate into acetyl CoA. This carnitine function could limit the lactic acid build-up and allow the increase of energy metabolism and therefore sports and athletic performance. Thanks to these activities, it also acts indirectly on the metabolism of carbohydrates and proteins, reducing the use of glucose for energy purposes.

CARNI+ thanks to its carnitine content and the presence of vitamin E contributes to:

to improve muscle energy metabolism
maintain high concentration levels
increase the duration of the exercise and delay the onset of the sense of fatigue
combat muscle damage by facilitating recovery after performance

The best time to take it is 30 - 60 minutes, before training, especially for resistance training.
Use

Assumere 1 compressa una volta al giorno con acqua o altra bevanda a scelta.
Ingredients

L-Carnitina tartrato, agente di carica: cellulosa microcristallina; stabilizzante: mono- e digliceridi degli acidi grassi; agenti antiagglomeranti: sali di magnesio degli acidi grassi, biossido di silicio; acetato di DL-alfa-tocoferile (vitamina E).

Valori medi

per dose giornaliera

(1 compressa)

%VNR*

Carnitina tartrato Carnipure®

di cui carnitina

1450 mg

1000 mg

Vitamina E

12 mg

100%
Choosing a selection results in a full page refresh.