SKU: ENDURANCEADVANCEPACK
Regular price
€123,10
Sale price
€94,90
Unit price
per
Sale
Sold out
View full details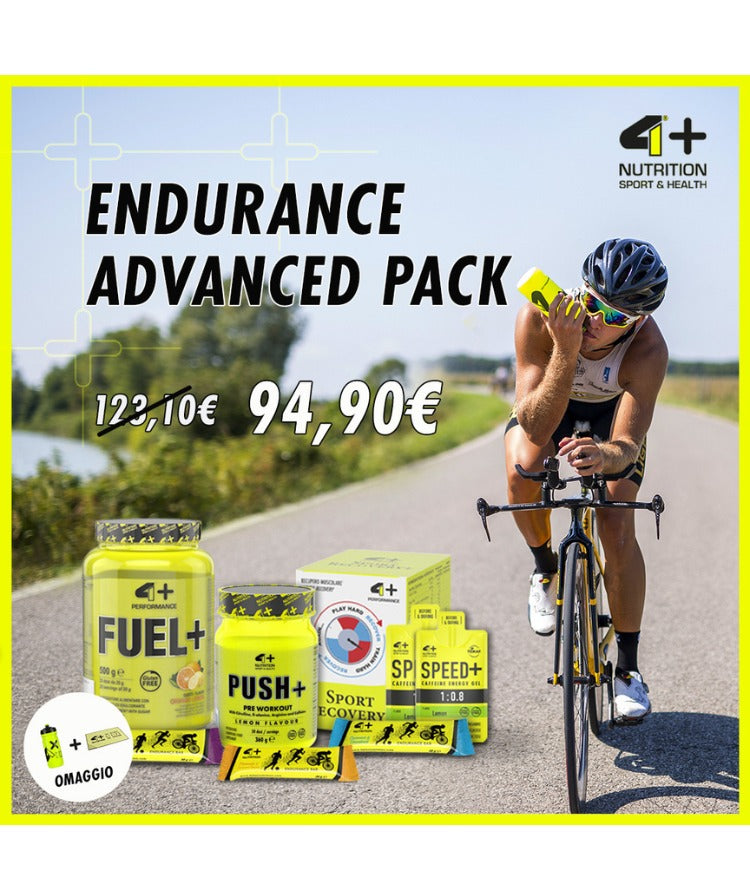 Collapsible content
Description

The 4+ Nutrition team presents the Advanced Pack, a perfectly curated bundle created specifically to meet the integration needs of endurance athletes (swimming, cycling, running). This advanced package consists of:

1x FUEL+, an essential supplement to promote hydration and restore energy during intense physical activity.
2x SPEED+, the energy gel that provides immediate energy and increases physical performance.
3x Endurance Bar (one per flavour), 100% natural energy bars based on dried fruit for a constant supply of energy.
1x Sport Recovery+, the ideal support for rapid and complete post-workout muscle recovery.
1x Push+, the pre-workout supplement that prepares the body for intensive training, improving resistance and performance.

Additionally, the Advanced Pack includes 1x water bottle to always stay hydrated during physical activity, e 1x towel, a fundamental accessory for every athlete.

Together, these products represent a real planet of support for endurance athletes, designed to maximize performance, improve endurance and ensure rapid and effective recovery. Order your Advanced Pack today at the discounted price of 94,90€, compared to the original price of 123,10€, and discover how 4+ Nutrition can take your training to the next level.