Regular price
€18,00
Sale price
€4,99
Unit price
per
Sale
Sold out
Expiration date :
Jan-31-2024
View full details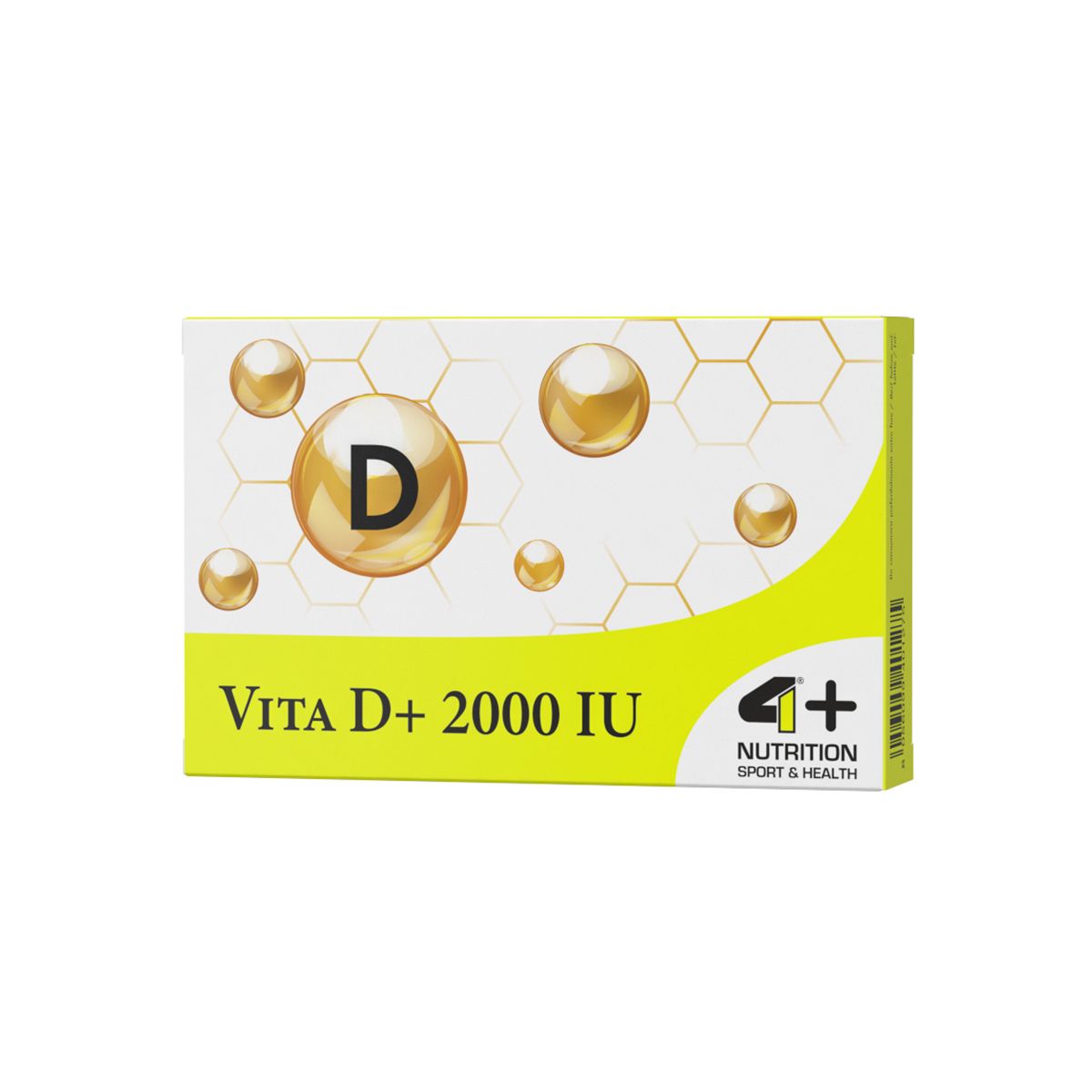 Collapsible content
Description

VITA D+ 2000 IU is a food supplement in tablets based on vitamin D3, ideal to support the body's defence mechanisms, to promote muscle function and proper mineralization of bones and teeth.

Vitamin D is defined as a "conditional" vitamin because it can be synthesized by our body when the skin is hit by sunlight. Like the other vitamins, vitamin D can also be introduced into the body through nutrition. As a result of endogenous production or absorption from supplements and food, its precursors (vitamin D3 - or cholecalciferol - and vitamin D2) undergo various reactions in the liver and kidneys. From these originates the active form of vitamin D, calcitriol, a hormone able to interact with many receptors in different tissues of the body. Vitamin D is mainly known for its role in calcium and phosphorus metabolism and homeostasis of bone tissue. However, vitamin D has many other functions: it allows the activation of certain body defence mechanisms, ensuring the proper functioning of the immune system, allows the maintenance of muscle function and also plays a role in the normal processes of cell division.

VITA D+ 2000 IU is a vegetable-derived vitamin D3supplement, specially developed to carry high amounts of vitamin D3 (2000 u.i.) in a single uptake.
Use

1 tablet once a day, preferably during one of the main meals.
Ingredients

Bulking agent: microcrystalline cellulose; cholecalciferol (vitamin D), anti-caking agents: magnesium salts of fatty acids, silicon dioxide.